Hello, and I guess I am back to [attempting to] blogging. I thought I'd try to consolidate my thoughts and interests on urban planning and related topics in this blog post. Growing up, I've always had an interest in transportation related topics. Whether it be city planning, trains (mass transit or high-speed rail), airplanes, or cars, my interests have drifted in and out of these areas.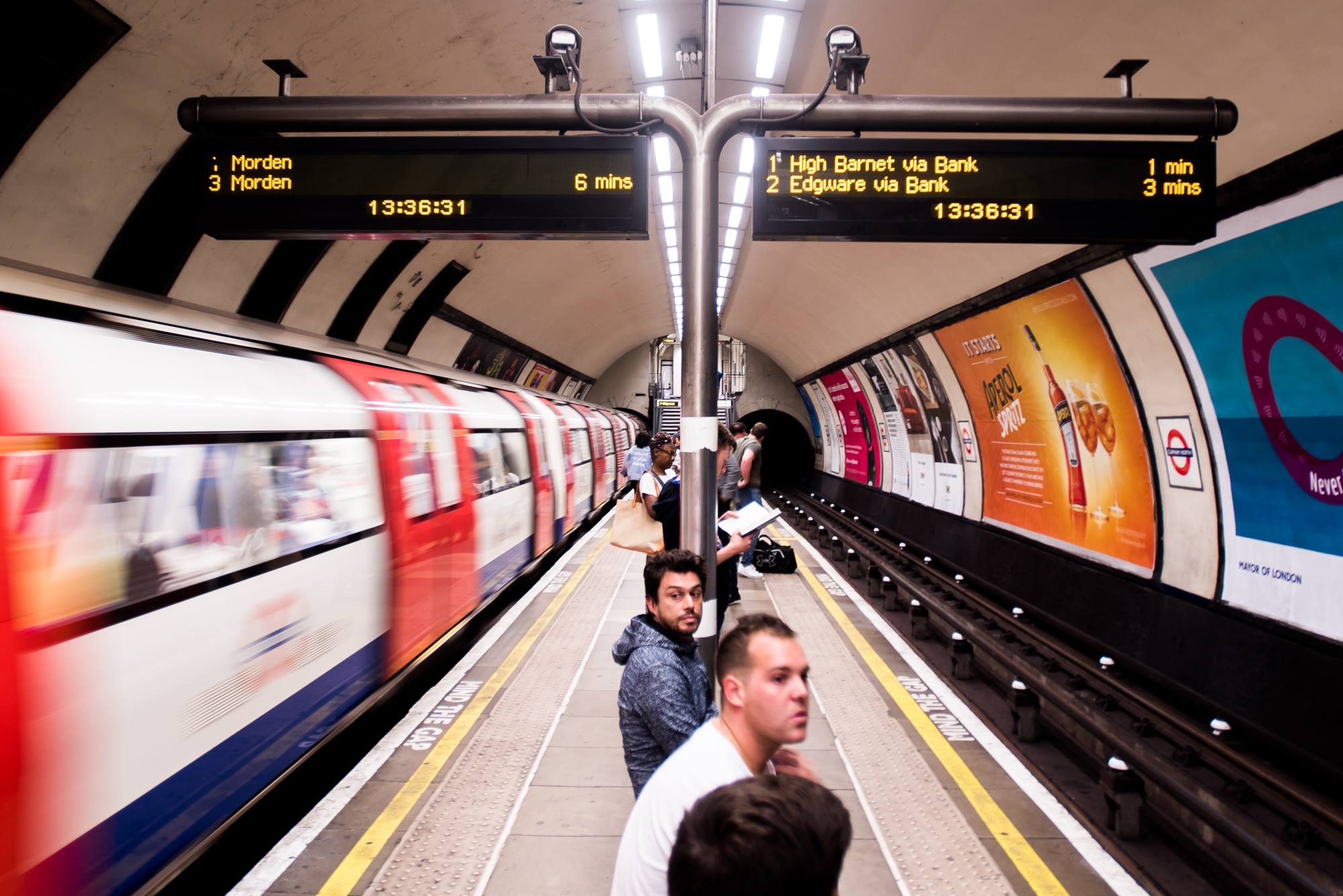 Clapham North, one of the two remaining stations in the London Underground with a true deep-tube island platform. July, 2017
I've always found this topic very fascinating, probably due to growing up in big cities like Tokyo. Though I am a computer scientist by training, I'm hoping that I will find some area in the future where I can apply my computer science skillset in this domain. I find work by the Senseable City Lab or research by people like Cathy Wu to be very inspiring. Industry options like Sidewalk Labs or Cruise are places that I may wish to work at in the future.
That said, while I am not working on my research, I do spend time reading and thinking about these topics. Below are a series of links that I've enjoyed following and reading.
Blogs
Here are some blogs that I follow (somewhat regularly):
Airplane Related Resources
I'd say that I am currently (c.2018) in a lull in terms of my aviation interests. In late 2017 I was paying close attention to United's Boeing 747 retirement event. I was interning in the San Francisco Bay Area, where the last of the Boeing 747s were based, and in my twelve weeks in the bay area I probably visited San Francisco International Airport about ten times. Evan Yao and I were able to attend the United's 747 Farewell Family Day, through winning a twitter sweepstakes hosted by ThePointsGuy.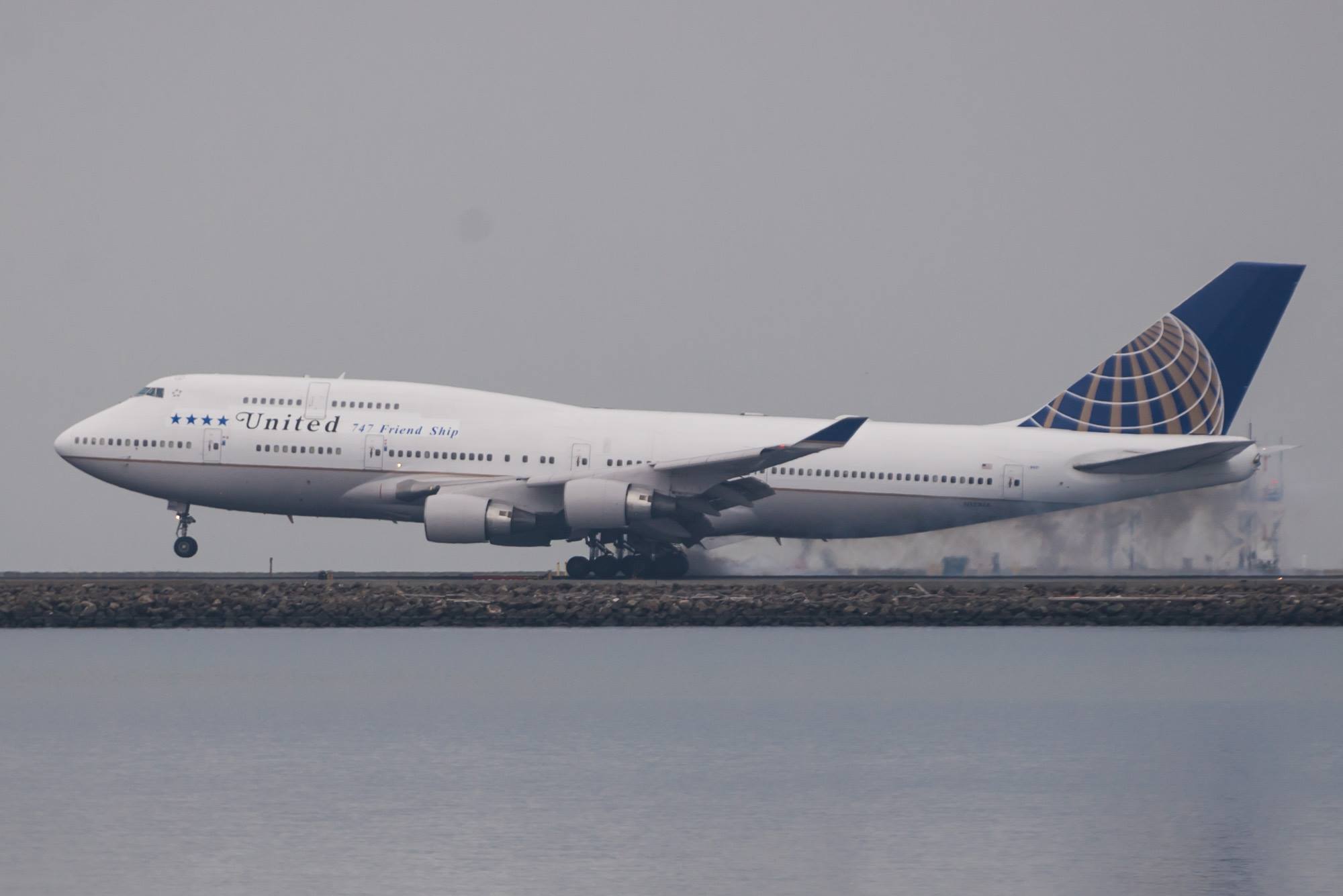 The last international flight of United's 747 Friend Ship, UA892, landing. October, 2017
That said, there are probably a lot more interesting topics about airplanes. Skift and CAPA provide interesting analysis on the business or product side of the aviation industry. For travel blogs or tips on churning, I defer to FlyerTalk, OneMileAtATime, and ThePointsGuy.
To follow airplanes in particular, I use Planespotters to look up airplane inventory. FlightRadar24 is my go to for tracking flights or airplanes. Certain airplanes, such as the Lufthansa 747-8I retrojet (D-ABYT) or the ANA 787-9 Star Wars Jet (JA873A) deserve special attention!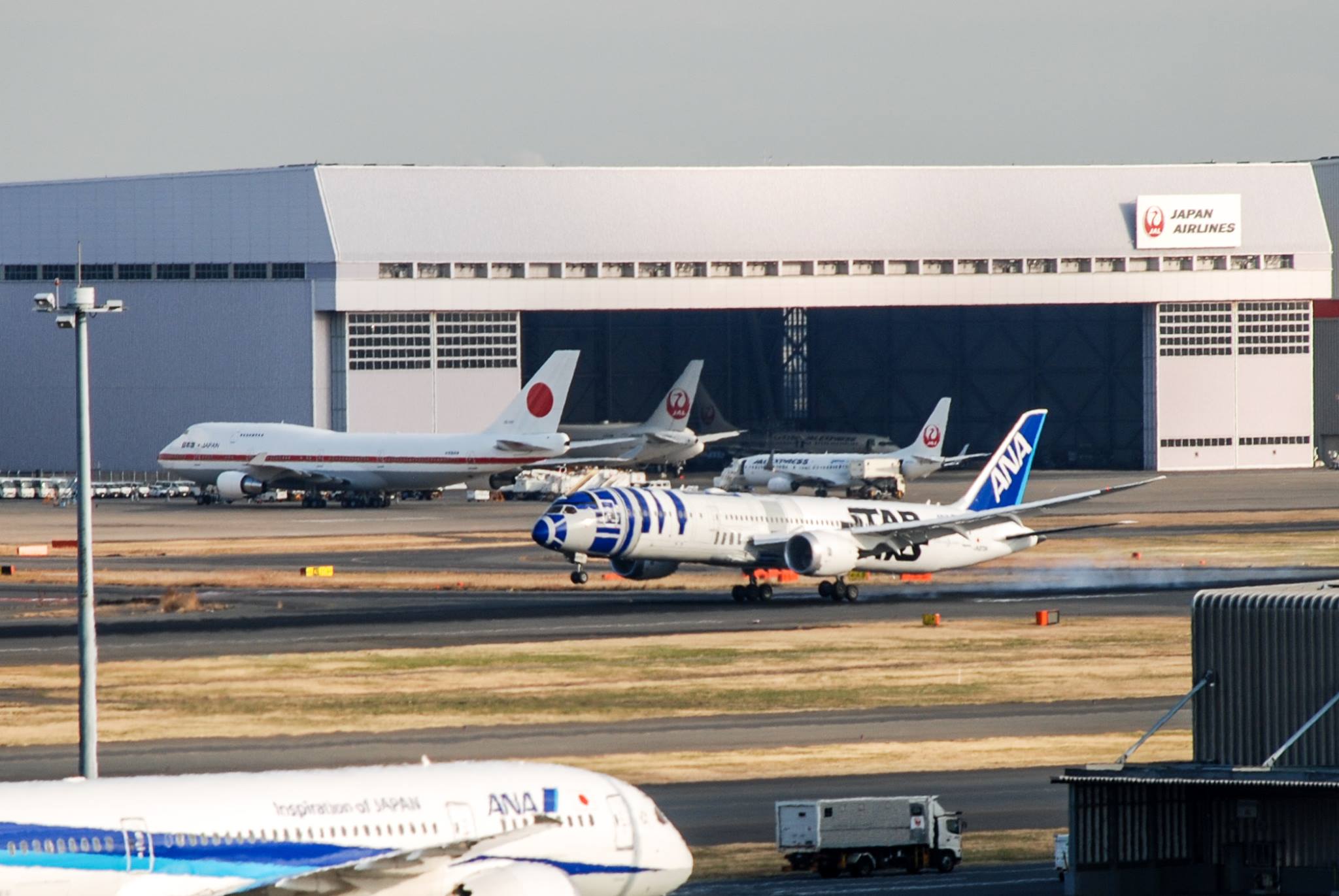 ANA's Star Wars Jet, a Boeing 787-9 Dreamliner. January, 2016
On the Academic Note
As I am currently a masters student doing graduate research, one thing I've also been thinking about is what area I could get in to work on these problems. Maybe working on railway scheduling problems or algorithms to design traffic intersections in the advent of self driving cars would be interesting. To this note, I've also been working in what direction I can head in the future. On the more policy or design-oriented field would be Urban Studies, such as MIT's department of Urban Studies and Planning. There is also work in the Civil and Environmental Engineering Departments, and Operations Research is also an area where research is done in this area. Finally, controls and algorithms will be useful for these problems, to which Computer Science departments may also have work in this area. I came across the Simons Institute Spring 2018 Real Time Decision Making Program which may have interesting leads for academic directions one may want to pursue. I also apologize in advance for my lack of understanding in this field.
---
Finally, if you do happen to stumble across this blog, please get in contact with me as I love talking about these things! If there are any other links / sites that I've missed, let me know too.